The Texas Bud Heat Wave 5 Mile Run
Date: July 4, 2018
Wismer Distributing is relocating their facility to Mont Belvieu. The Texas Bud Heat Wave is the successor to the classic Baytown Bud Heat Wave of past years. Don't miss the inaugural run!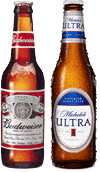 NEW Michelob Ultra 5K Run!
NEW Wismer Kids 1K Run!
More details will be added soon!
This is a Running Alliance Sport event.